Sathya Sai Vihar Campus is the heart and soul of Alike.
Featured places are Swami Nivas, Main Prayer Hall, Trust Office, Pre University College, P U Boys Hostel, VidyaKendra, Teachers and Staff residential buildings, Prema Kuteera,  Bapuji Balanikethan (the orphanage) and a well maintained Goushala.
Sathya Sai vihar also has the Panchayath Office, State Bank of India Branch and Postal Office in the premises along with a full fledged stationary store-cum-canteen called Vikasa.
The well known Kannada Sanathana Sarathi is published from the Sathya Sai Loka Seva Publication which is also located at the same campus.
Goushala: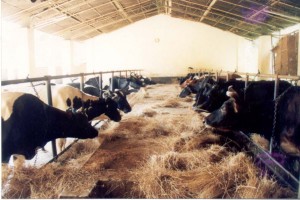 Having been started on a small scale, expanding its activities, today the dairy has the capacity to produce and supply 300 litres of milk to the hostel.  Enthusiastic youngsters have found fulfillment of their desires through their work.
Hospital: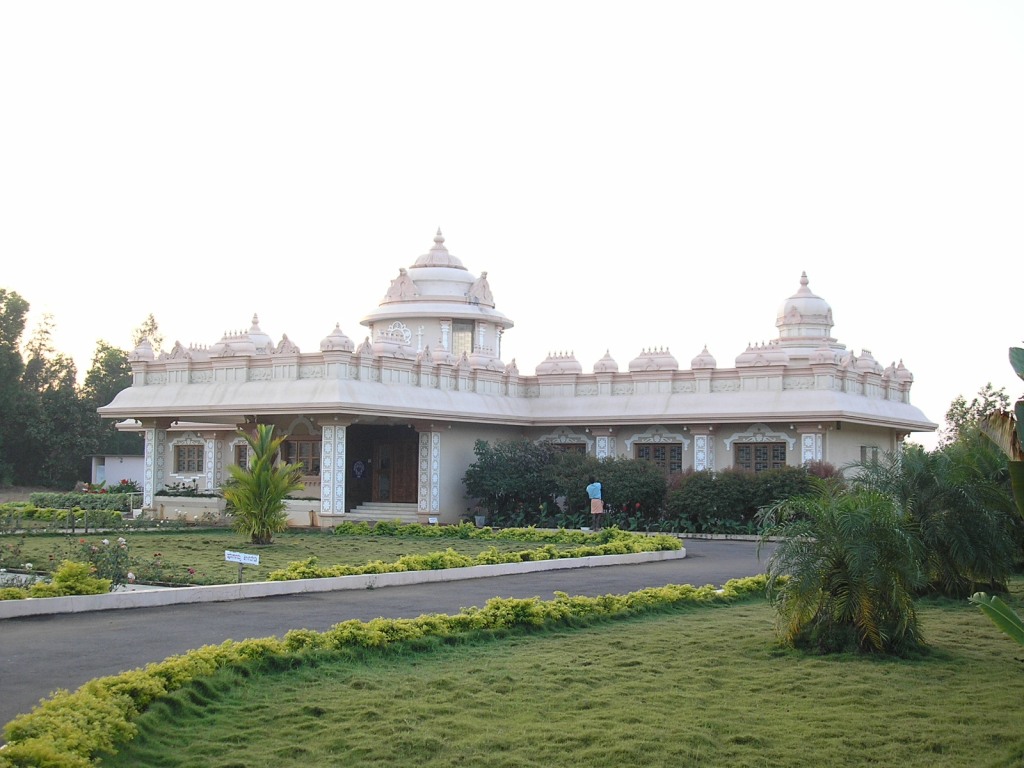 Late Madiyala Narayana Bhat's dream was to provide free health care to the poor and needy.  But it was not fulfilled during his life time.  However, the all knowing Bhagawan made his dream come true by announcing a beautiful hospital to be built during his second visit to Alike in the year 2001.  This building on the top of the hill stood up within a year of the announcement.  Not only He provided financial support but also He blessed us with cheerful dedicated and sincere doctors and other paramedical staff.  As per the command of Bhagawan the outpatient department was inaugurated in the year 2002 Nov. 27 by Prof. Anil Kumar and Sri B.N. Narasimha Murthy.  With the grace of Swami, since then around 100 to 150 patients undergo free medical treatment in this hospital everyday.
Swami Nivas:
The very word indicates, Swamynivas is the Mandir for our beloved  Lord  to stay during his visit to Alike . This has ground floor and an upstair. The upstair part is exclusively meant for Bhagwan for Darshan, Dining, Resting and Interview.  This was built in the year 1978. This building is an unforgettable memory of the founder, for  his deep  love over our  beloved  Bhagawan  Baba. He has surrendered every bit of his possession building this Mandir. This has a spacious Rose Garden at the very entrance.  Bhagawan  has stayed for a day in the 1979 and stayed for the second time in the year 2001.