About: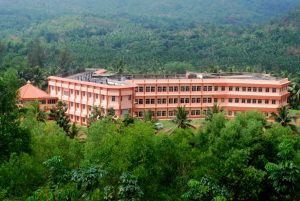 Sri Sathya Sai Loka Seva Vidyakendra, an aero plane-shaped stupendous school situated in the serene scenic spot surrounded by lush green trees and encompassed by lovely hills, is a purely residential school for boys affiliated to the Central Board of Secondary Education, New Delhi.
It was started up in the year 1984 with the motto of providing value-based education. It has been imparting education with a difference by blending academic and moral subjects catering to the varied needs of the students.
The school has been adding new feathers to its crown at various levels year after year by achieving something unique because of the grace of Bhagavan Sri Sathya Sai Baba, elders' valuable guidance, sincere efforts of the teachers and students' perseverance. The sweet success of the school over the period of time remains ever cherishing.
Click here to View School Information Page:
---
Facilities:
There is a provision for admission to Class VI and VIII every academic year.. The school curriculum constitutes education in human values, talks on spirituality, celebration of festivals of different religions, Veda chanting, Bhagavadgeetha recitation, daily prayers, Bhajans, Jyothi meditation, Yoga classes, regular games, brass band, music classes and the like along with the usual academic subjects.
Facilities Provided in Vidyakendra:
Fully Residential School with Sophisticated and well lit classrooms
Talented and experienced Teachers
Audio visual and LCD projector facilities for interactive learning.
Prayer hall and Meditation rooms
Calm and serene atmosphere.
Details of Infrastructure:
Fully Residential School with Sophisticated and well lit classrooms, Audio visual and LCD projector facilities for interactive learning, Prayer hall and Meditation rooms these are all infrastructure of the vidyakendra.
Campus area- 8 Acres
Built up Area- 4604 in sq. Mtrs
Land document: Owner ship
School is housed in a pucca building
Class Room: 8+1
Laboratories:1
Physics:1
Chemistry : 1
Biology:1
Composite Lab:1
Library:1
Maths lab:1
Computer lab:1
Language lab:1
Audio-visual room:1
Activity Room:1
Office:1
Staff Room:1
Administrative:1
---
Academic and Implementation of continuous & comprehensive Evaluation
Talented and experienced Teachers.
Principal and teachers are trained in the implementation of CCE.
Teachers are also sent for in-service refresher/ reorientation programmes to update their knowledge & teaching skills .
School has participated in Inter school co-curricular, Games & Sports activities and have won many prizes.
The results of the board Exam from its inception is 100%.
The school plant is maintained in a beautiful way and the campus is clean and tidy.
The general discipline of the students is good.
---
Playground
Area of Playground: 4000 sq mtrs.
Vast playgrounds for physical fitness and recreation.
Skating ground
Basket ball ground
---
Co-curricular Activities
Music- Karnatic and Hindustani
Tabla
Brass Band Troup
Harmonium
Yakshagana
---
Health Facilities:
Sri Sathya Sai General Hospital
Fire safety
Safe drinking water
Building Safety
Number of Toilets availbale: 50
Number of water Taps: 100
---
Library / Furinture / Books
Well maintained Library
Size of the Library: 70×30 ft
Library has a reading room for the students and teachers- Sufficient furniture is provided.
Total No of Books:7000
Journals & News papers
Separate reference section for the Staff
---
Laboratories:
Well-equipped Physics, Chemistry and Biology and Computer laboratories.
Computer Lab:
Size of the Lab: 30 x 50 in ft.
No of Computers available: 28
Ratio of Students per computer per Class: 1:2
There is broad Band internet connection.
Physics Lab:
Physics Lab: 38×32 ft
Chemistry Lab:
Chemistry Lab:38×32 ft
Biology Lab:
Biology Lab: 40×12 ft
---
Hostel: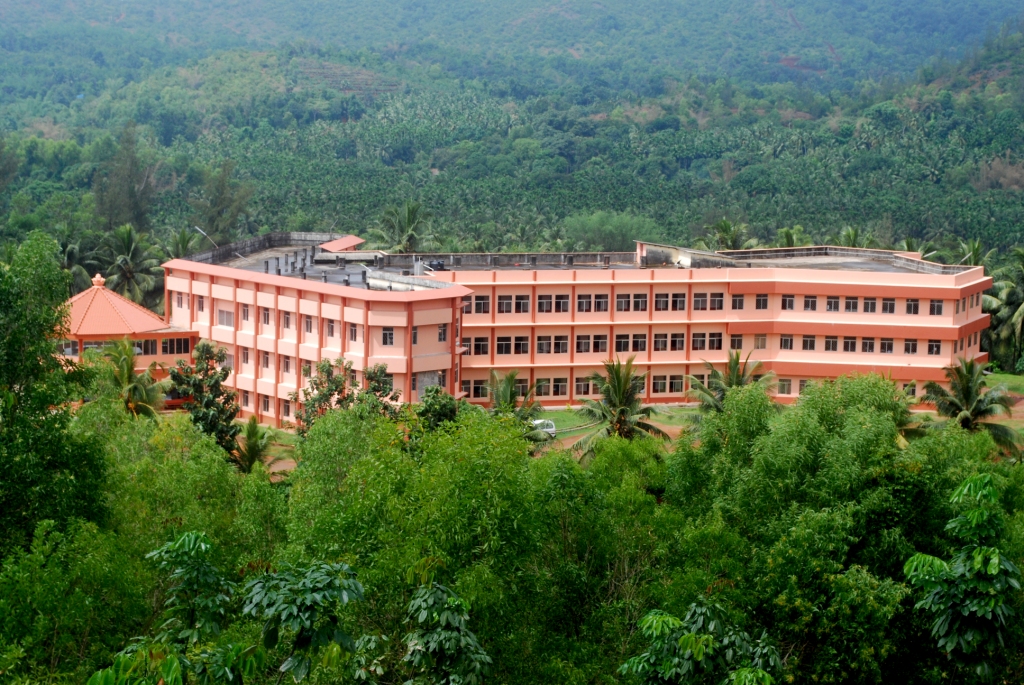 In fact, this is a modern 'Gurukula' where all the students, teachers and elders live together. The teachers here, through their precept and practice, remain role models for the students. Value-based education which is provided in the school enriches students' personality enabling them to be paragon of virtues.